Roasted Peking Chicken breast is a new recipe to help me in my quest to expand my culinary horizons. When I look for easy, delicious recipes, I cracked open my copy of The All New Good Housekeeping Cookbook by Susan Westmoreland. First off, I still love this cookbook. It was first published on December 31, 2001.  My copy is falling apart at the spine. Consequently, I bought a slightly used copy from eBay.  Oddly enough, I am still using the tattered copy.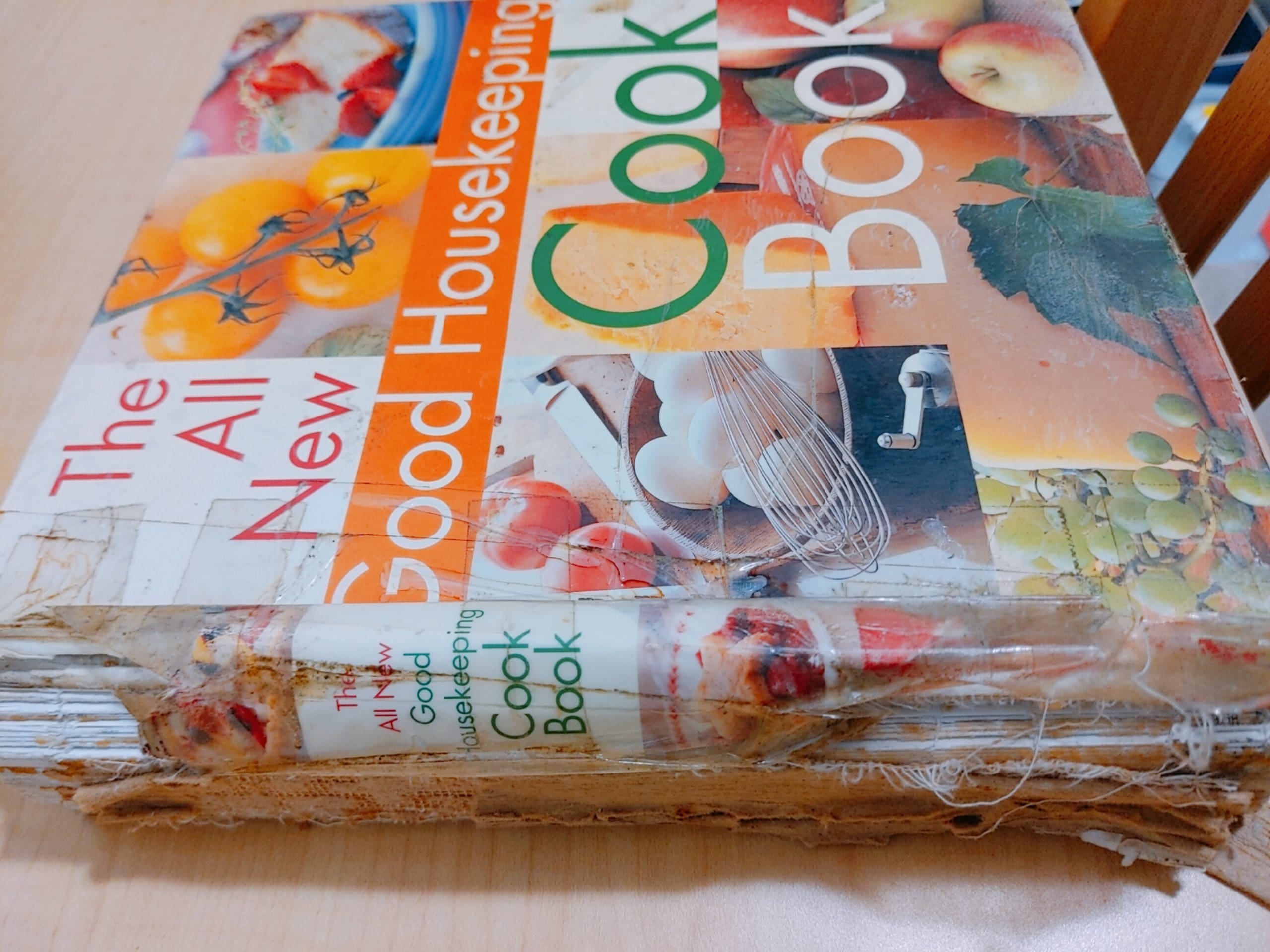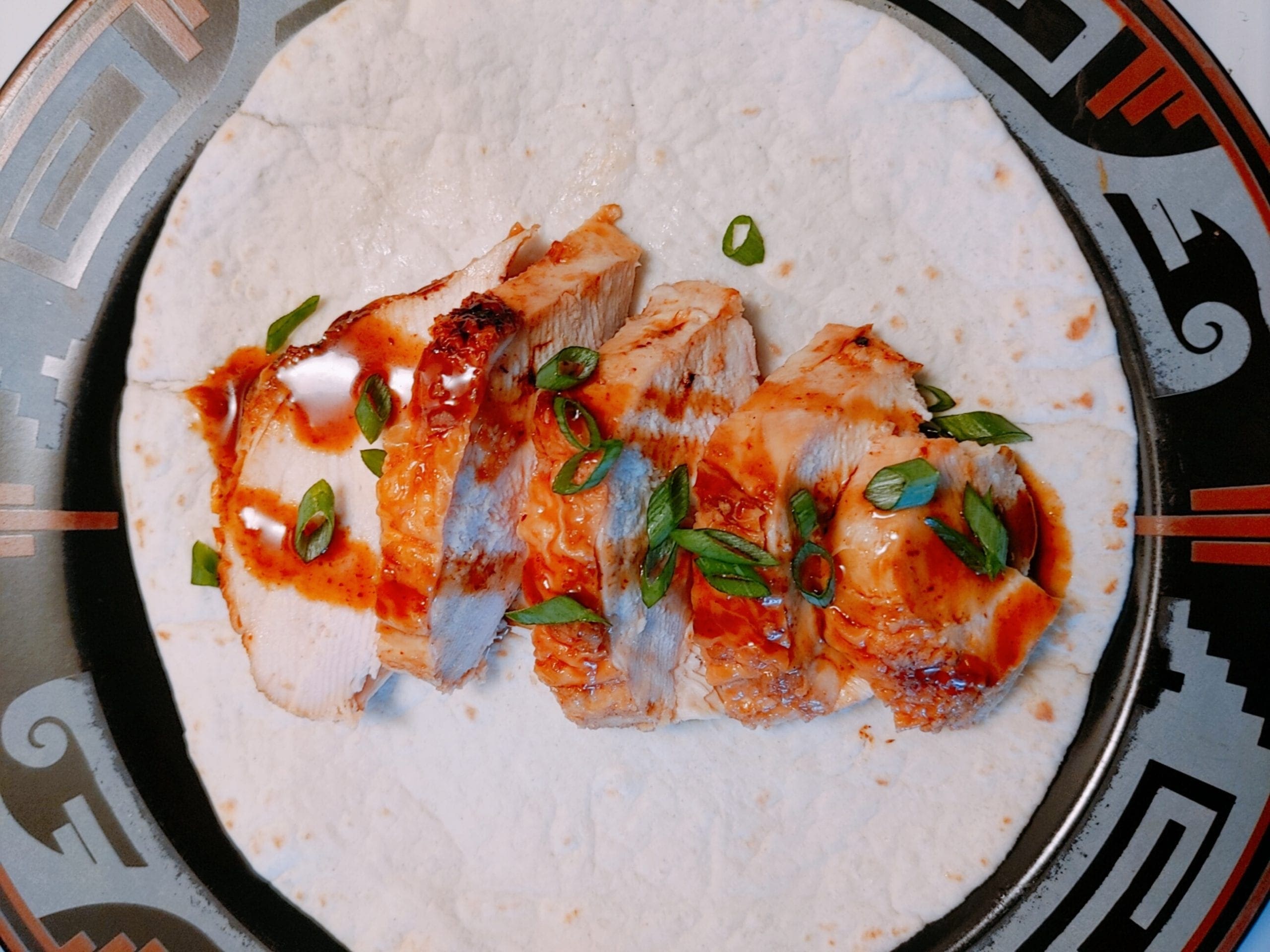 According to Flavor & Fortune, Peking originates from the Peking/Beijing region. It is also known as Northern cuisine. Dishes made for the Emperor at the Imperial Palace eventually leaked to "common" people.  From there, the recipes took on a whole new life as cooks added their spin.
This dish, as well as others, is usually served with a Mandarin pancake.  However, in the United States, flour tortillas have replaced the pancake.  A whole chicken can replace the bone-in skin-on chicken breast. The cooking time will be increased to fifty minutes before adding the glaze.
The skin will get nice and crispy.  To aid this process, be sure to pour the boiling water SAFELY and SLOWLY over chicken on both sides.  Doing this will help render the fat in the skin.  In essence, the fat is "frying" the skin. 
Wrap the tortillas in heavy-duty aluminum foil and place them in the oven after turning the heat off and taking the chicken out to rest.  You can also cover the tortillas with paper towels and pop them in the microwave at 15-second intervals until the desired temperature is reached.
I hope you enjoy this Roasted Peking Chicken Breasts recipe as much as I did.  What are some of your favorite recipes?  Tell me in the comments below!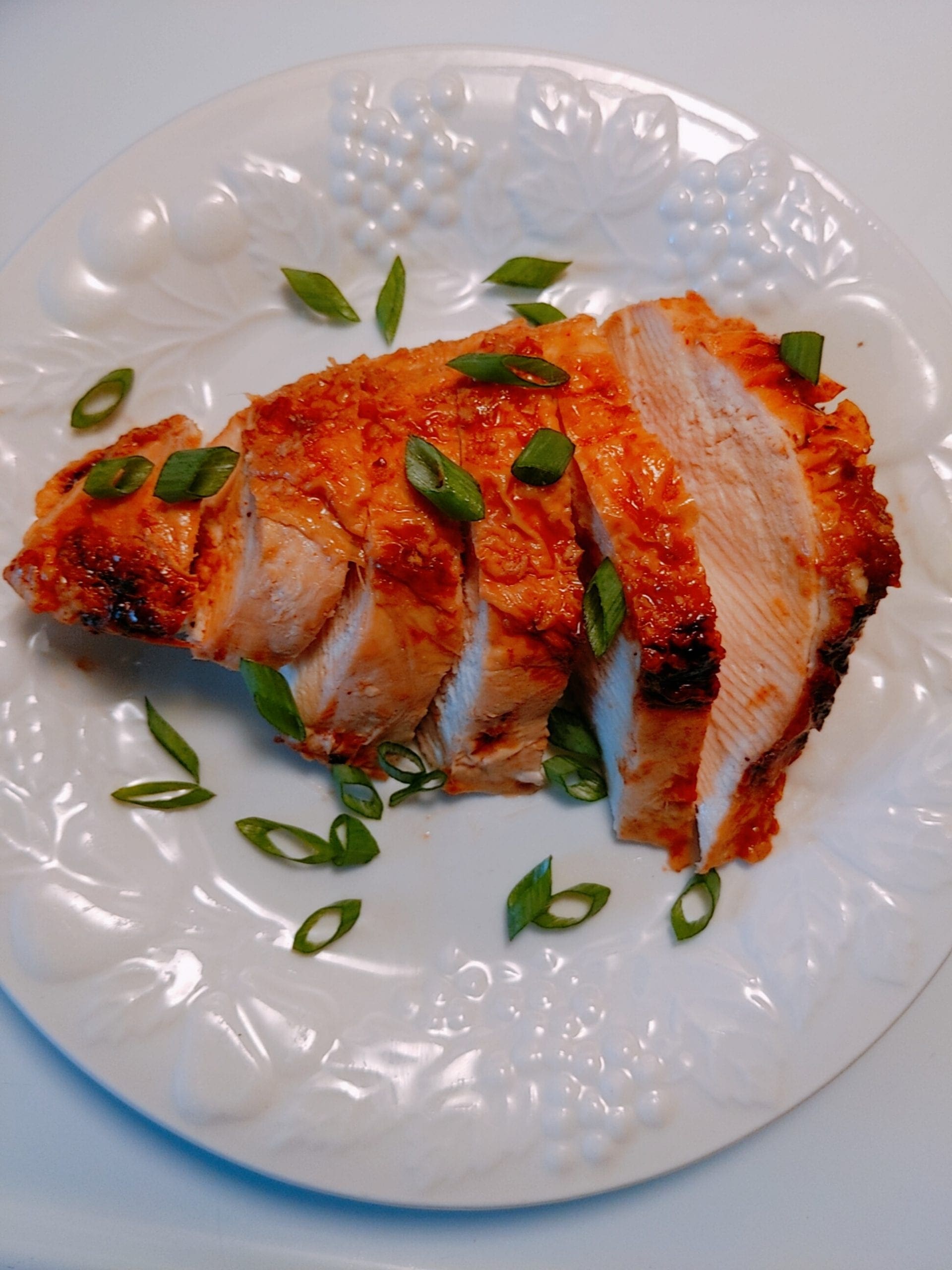 Ingredients
Instructions
Preheat oven to 450°F. Rinse with running cold water, then pat dry with paper towels

Meanwhile, in a small bowl combine honey, soy sauce, vinegar, ginger, garlic, and red pepper.

Move to a warm plate and let rest for 10 minutes.
Nutrition
Serving:
2
g
|
Calories:
190
kcal
|
Carbohydrates:
43
g
|
Protein:
3
g
|
Fat:
1
g
|
Saturated Fat:
1
g
|
Polyunsaturated Fat:
1
g
|
Monounsaturated Fat:
1
g
|
Cholesterol:
2
mg
|
Sodium:
576
mg
|
Potassium:
180
mg
|
Fiber:
2
g
|
Sugar:
27
g
|
Vitamin A:
67
IU
|
Vitamin C:
9
mg
|
Calcium:
66
mg
|
Iron:
1
mg
Share on Facebook
Share by Email
Share on Twitter