Welcome back to my six-part series on flour.  We will dip into common, rice, alternative, ancient, specialty flour, and flour blends.  This part is 2, and it is all about nut flour.
Nut flours, such as almond and hazelnut flour, are made from ground nuts and are a gluten-free alternative to wheat flour. Nut flours are high in healthy fats, fiber, and protein but can also be high in calories and fat.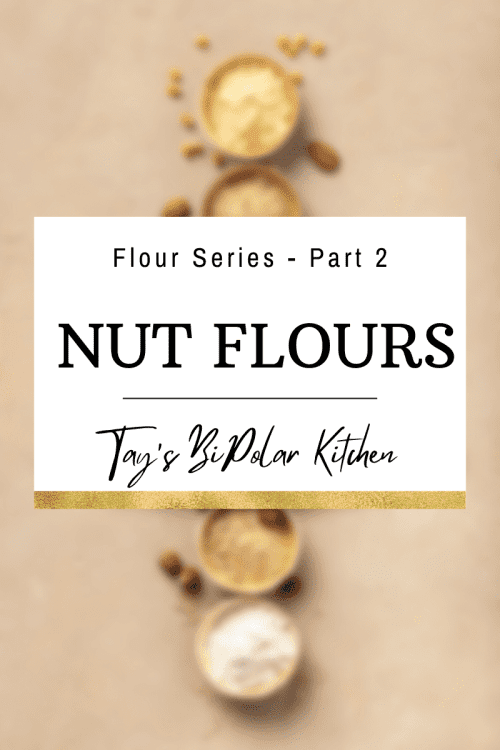 Nut flours are a type of gluten-free and low-carb flour alternative that are made from various types of nuts. They are a popular choice for people who are looking for a healthier option for baking or cooking and for those who follow a gluten-free, low-carb, or keto diet. Here are some of the popular types of nut flours:
In addition to providing healthy fats, protein, and fiber, nut flours also contain vitamins and minerals, such as vitamin E, magnesium, and potassium. However, it is important to remember that nut flours are calorie-dense, so it's important to measure them carefully in recipes.
Nut flours are made from nuts that have been ground into a fine powder. The nuts are typically roasted first to enhance their flavor, and then they are ground using a food processor, blender, or nut grinder until they are a smooth and fine consistency. The process can vary depending on the type of nut and the desired end result, but the overall goal is to create a flour-like substance that can be used as an ingredient in baking, cooking, and other recipes. Some popular nut flours include almond flour, hazelnut flour, pecan flour, and macadamia nut flour. The process of making nut flours is similar to the process of making other flours, but it requires using a powerful blender or food processor to achieve the desired texture.
Let me know if you have tried any of these in your cooking! Use the hashtags #taysbpkitchen and #flourseries